Vision therapy changes lives.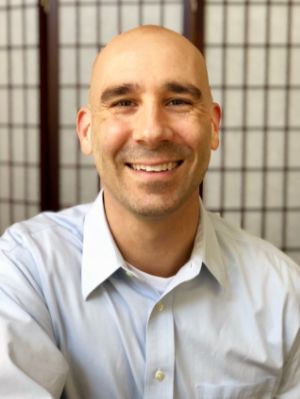 The Developmental Vision Center, founded in 2005 by Philip C. Bugaiski, OD, FCOVD, FCSO,is Charlotte's first optometric clinic exclusively dedicated to patients with vision problems requiring more than glasses or contact lenses.
You probably know a person like this in your life: ...the child who seems smart in everything but school ...the adult who struggles with headaches or motion sickness ...the survivor of a head injury or stroke who is told that nothing is wrong.
All too often, these people are told that their eyes are healthy, they have 20/20 eyesight or their glasses are the correct power, and there is nothing else to be done. At The Developmental Vision Center, we look beyond 20/20 eyesight. We are here to treat the person, not just their eyes. Vision therapy is a program of progressive visual activities performed under doctor supervision, individualized by a vision therapist to fit the needs of each patient.
Activities are designed to help patients develop or recover fundamental visual skills, improve visual comfort and efficiency, and enhance how patients process visual information. Contact us today to schedule an appointment. Or come to one of our free seminars to learn more about Vision Therapy.
Meet Dr. Bugaiski
University Office: 704.510.1555
South Charlotte: 704.544.6500

Jun 26, 2018, 7:00 PM – 8:00 PM
You are invited to attend an upcoming Seminar
Tuesday, June 26th, 2018 7:00 pm
Chuck Balch, OD
The Developmental Vision Center
10210 Berkeley Place Drive, Suite 200
Charlotte, NC 28262
In this lively, hands-on workshop, you'll learn how to assess, test for and distinguish visual conditions that keep some children from doing well in school. You'll have an opportunity to practice tests on other participants, ask questions, and meet with other parents and professionals who are working with children's learning problems. The seminar is free.
Reserve your spot today!
704-510-1555
sbost(at)thedvc.net

We are hiring for Part Time Vision Therapists at both locations. Click here to learn more.