Joy Fanning
Vision Therapist, South
What is your role at the DVC?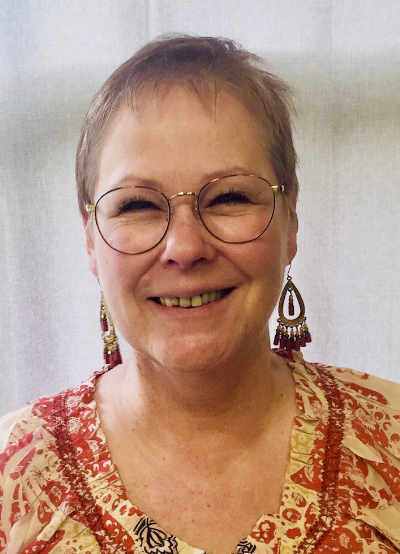 As a vision therapist at the South office, I enjoy working with Dr. B's patients, witnessing the variety of visual challenges unique to each individual. With each patient we learn and grow together in the process, and this continuously deepens my understanding of the value of vision therapy to the whole person!
What's the best part of your job?
Observing the patient's progress and breakthroughs in vision skills and self-esteem.
Tell us a hidden talent, special skill, or unknown fact about yourself!
I have training as a biofeedback stress-reduction technician, am an herbalist, and find my own harmony best in the garden.
What's your favorite VT activity and why?
Balance Beam Bucket Drop - it provides a large variety of ways to load the levels of challenge.