Michelle Beatty
Chief Vision Therapist
What is your role at the DVC?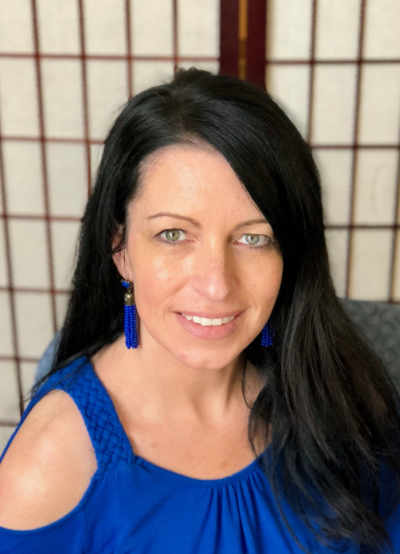 As the Chief Vision Therapist I have a wonderful mix of roles here. I have the incredible opportunity to work with children and adults in correcting the visual problems that are interfering with their lives and to see the end result of all of that work. In my role as Chief I am also able to offer support and ongoing training to our amazing team. I am convinced that I work in one of those fields for which there will always be something new to learn, which makes it even more exciting. To be able to share that knowledge with the members of our team, and see that new knowledge utilized in the therapy room, is so rewarding.
What's the best part of your job?
I love watching things click for a patient. That moment when they discover something about the activity that they are doing or a problem that they are trying to solve is so amazing. To watch them work through that and use that as a tool to change their lives is absolutely awesome!
Tell us a hidden talent, special skill, or unknown fact about yourself!
I love to paint - mostly in acrylics, but oils, watercolor, and pencil drawing are fun too. Growing up I wanted to be an artist; more specifically, I wanted to be an Imagineer for Disney. As I got older I realized that, as much as I love art, I love working with people even more. So my career led me down a different path, and I am so glad it did.
What's your favorite VT activity and why?
I love, love, love using the Vectograms. For those who are not familiar, Vectograms are two pieces of plastic with polarized images on them. Sounds kind of boring right? When you put those two pieces of plastic together along with some polarized glasses, you can make magic happen! The images might pop out at you or move away from you. They are so useful in helping a patient to notice, attend to, and understand the space around them, and I love finding new ways to utilize them.