Philip C. Bugaiski, OD, FCOVD, FCSO
Bachelor of Science, Penn State University
Doctorate of Optometry, State University of NY, College of Optometry
Board Certified in Vision Therapy & Developmental Vision
Fellowship in The College of Optometrists in Vision Development (FCOVD)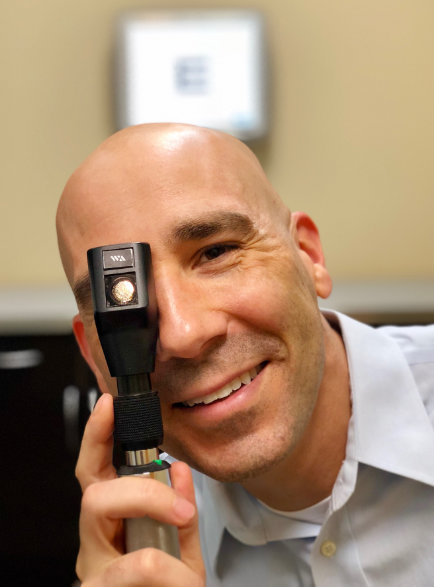 Dr. Bugaiski was born in New York and first developed an interest in optometry as a result of childhood vision challenges, requiring vision therapy. Graduating from Penn State with honors, he was awarded one of six national scholarships for optometry from the US Air Force. He attended State University of New York College of Optometry, attaining his Doctorate. After graduation, he was commissioned as an Air Force Captain, and served at Pope AFB, NC and Lakenheath RAF, England.
With an honorable discharge, Dr. Bugaiski settled in Charlotte. He worked as Chief of Pediatrics and Vision Therapy for a multi-doctor practice until he founded The Developmental Vision Center, specializing in Vision Development, Vision Therapy, Pediatric Optometry, and Vision Rehabilitation. Dr. Bugaiski has served on the Academic Services, Membership, and Practice Management Committees of The College of Optometrists in Vision Development. He is currently serving on the International Examination and Certification Board, the organization which confers Board Certification in Vision Therapy.
Dr. Bugaiski is also a Fellow of the College of Syntonic Optometry and has been recently appointed to the College's Board of Directors. He is a sought after guest speaker for various groups on a local, national, and international level.
Outside the clinic, Dr. Bugaiski is active with his church, St. Thomas Aquinas, volunteering with the music ministry and with the ministry for the homeless. He sings with the Charlotte Symphony Chorus, and is an officer of their Board of Directors. Dr. Bugaiski has served on the Penn State College of Science Alumni Board of Directors. He also directs and participates in charitable vision missions to Mexico.